Oct. 19 - Intro to Eco Printing Workshop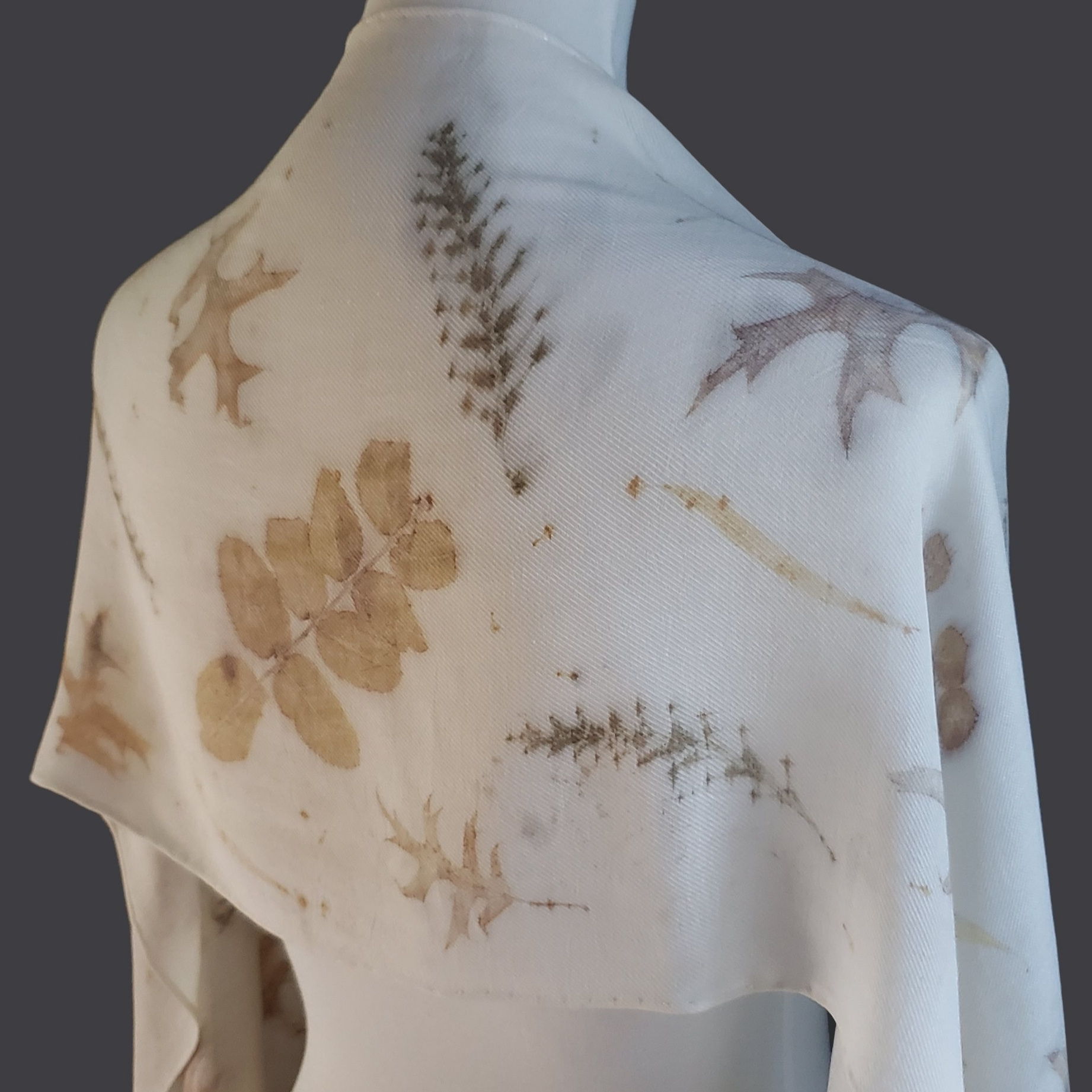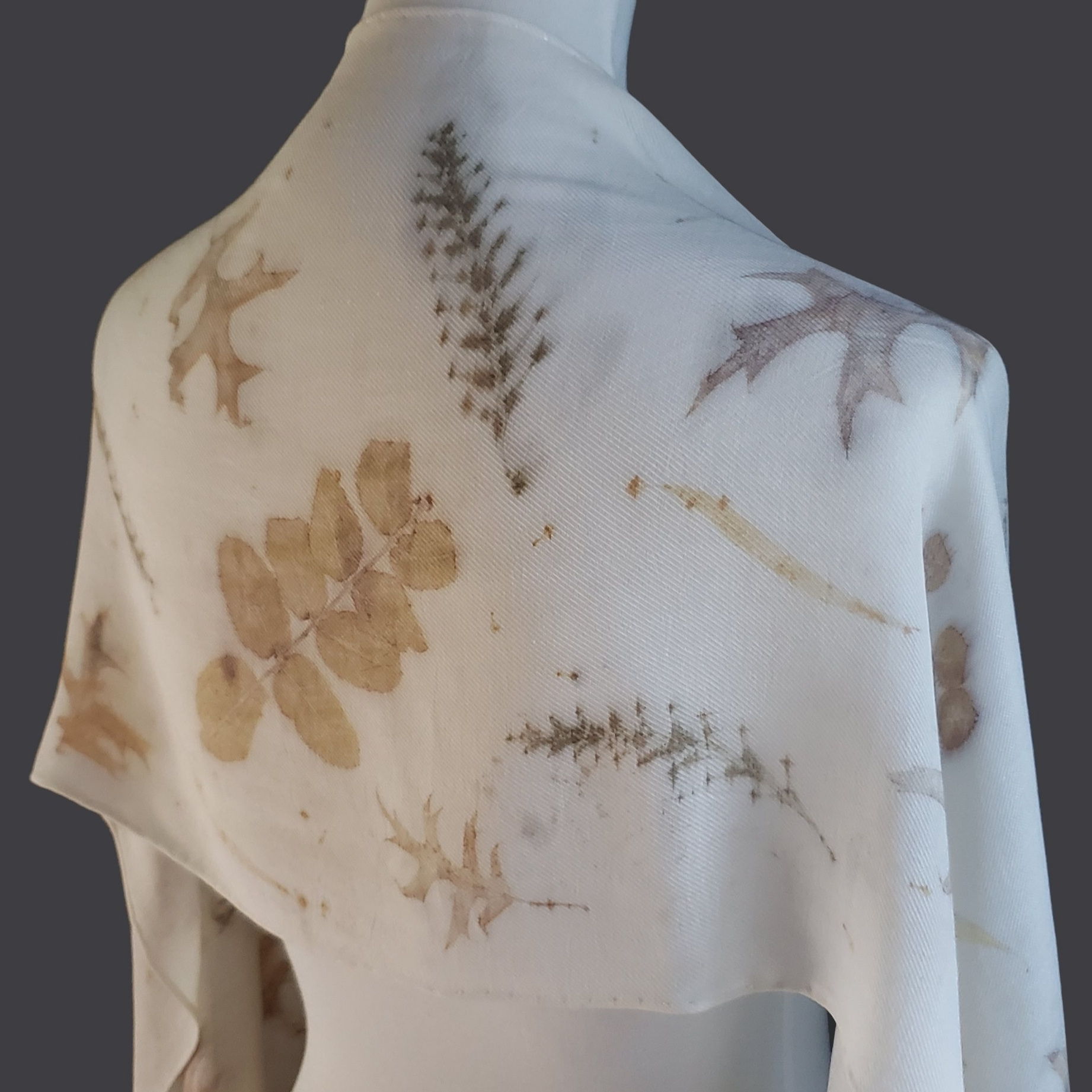 Oct. 19 - Intro to Eco Printing Workshop
Saturday, October 19
10 AM - 2 PM
$85 per person
Special "Bring-a-Friend" discount!
Register with your friend, partner, relative, for $150. That's $10 off each registration! Select "register 2 people" from the dropdown menu and leave the quantity as 1 to receive the discounted price.
(Please enter name and email of second person in the form at checkout to be sure they receive class information.)
Details
Spend a day in our idyllic studio in the woods and learn how to permanently print the images of leaves onto fabric, using only the natural pigments found within each leaf. You will come away from the workshop with your very own leaf-printed scarf. Scarves measure 11 inches wide and 60 inches long. You will be able to choose a 100% silk scarf or a silk/wool blend. Time permitting, paper will be available to print as well. If you wish to make more then one scarf, or take one home to print later, additional blank scarves will be available for purchase at the workshop for $10 each.
Refreshments and a light lunch will be provided and enjoyed while our fabric bundles are "cooking."
This workshop includes:
all supplies necessary to eco-print a scarf

handout including instructions and a supply list so you can continue to practice this art at home

light lunch, coffee, tea

a fun, relaxed atmosphere to be creative and inspire each other